The Texture of Glass (Paperback)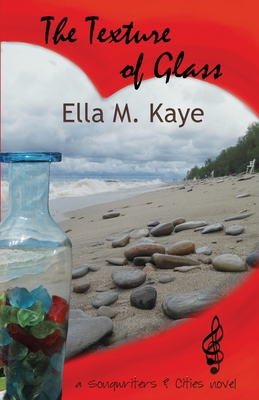 $18.89

In Our Warehouse! Usually Ships in 2-6 Business Days
Description
---
Isabel Dillon, the granddaughter of successful songwriter Meladee Dillon, is following in her grandma's footsteps while nursing a past that has locked her inside herself. After several years of open mic shows that lead nowhere, she takes the plunge at the local Make-It-Here, Make-It-Anywhere venue. Instead of being the push she needs, the audience heckles her and a creepy guy stands inches from her while she sings. Trying again elsewhere, she gets a scare from a drunk guy and walks away from performing.
James Gilbert swears off music after an accident ends his career plans, until he's captivated by an intense but wary songwriter at an infamous run-down bar in Greenville, Pennsylvania. Unable to get her full name, he spends weeks searching for her while battling to recover from alcohol addiction. Running into her accidentally at Presque Isle feels like a sign, and despite his reservations, he decides to help her career, even if she's not sure she wants to start again.
With family and friends warning them both to be careful of the other, and through plenty of red lights and miscommunications, their connection strengthens to the point they can't ignore it.
Presque Isle, Greenville, & Pittsburgh PA are featured in the first of the Songwriters & Cities series.