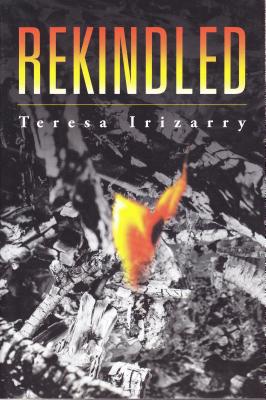 List Price: $14.95
Our Price: $12.71
(Save: $2.24 15%)
No longer available to order.
Description
---
Rekindled is a historical fiction about how Roger Williams becomes the original architect of the separation of church and state. He must survive the men that intend to silence him in order to engineer and demonstrate a new society structure that will protect people voicing ideas and heartfelt convictions while keeping civil peace. If he fails, the tragedy of needless loss of life and livelihood will continue unabated on both sides of the Atlantic. Roger Williams obtained the first charter for the colony of Rhode Island in 1644, as an explicit experiment in the separation of church and state. Rekindled is also a historical fiction about Miantonomoh, an Algonquian prince from the elite line called the Steward rulers. He must prove himself a competent general, diplomat, and family man to lead the Narragansett and other Algonquian. If none like Miantonomoh succeeds cruel English puppet prince Uncas will rule but rapidly lose followers.
About the Author
---
Teresa was born in Houston, TX, raised in Utah, Kansas and Texas. She lives in New Jersey and Arizona. She trained to be a chemist until the last semester of undergraduate school when she realized she would graduate more quickly with a degree in Mathematics. Now she satisfies her chemical curiosity cooking in the kitchen, sometimes to the chagrin of her kids. For years she worked in a large corporation where she met many memorable brilliant people from all over the world pursuing the American Dream.When her five-year-old son reviewed the family tree kindergarten assignment spanning fourteen generations in multiple lines, he crumpled his brow in study for a long pause. The poster size tree included shipwrecks, soldiers on both sides of the civil war, religious activists, English Colonists and American pioneers. He had one comment. Mom, I was just sure Chuck Yeager would be in there somewhere. After the death of her first husband, Teresa used exercise to combat grief. She became an endurance athlete, eventually completing the Iditasport a 100 mile race over ice and snow.Teresa is a follower of Jesus Christ, though flawed -in other words just like his other followers. As such, she is utterly reliant on the grace of God, which she finds in the Roman Catholic, Baptist, Moravian and non-denominational traditions."