Damn Fine Story: Mastering the Tools of a Powerful Narrative (Paperback)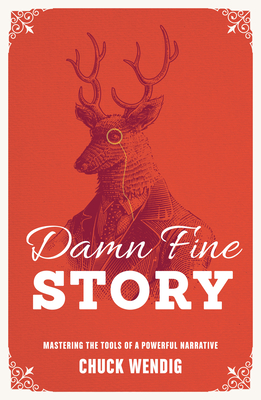 List Price: $18.99
Our Price: $15.19
(Save: $3.80 20%)
Backordered - Not Available, Check Back Later
Description
---
Hook Your Audience with Unforgettable Storytelling!

What do Luke Skywalker, John McClane, and a lonely dog on Ho'okipa Beach have in common?

Simply put, we care about them.

Great storytelling is making readers care about your characters, the choices they make, and what happens to them. It's making your audience feel the tension and emotion of a situation right alongside your protagonist. And to tell a damn fine story, you need to understand why and how that caring happens.

Using a mix of personal stories, pop fiction examples, and traditional storytelling terms, New York Times best-selling author Chuck Wendig will help you internalize the feel of powerful storytelling. In Damn Fine Story, you'll explore:

   • Fretytag's Pyramid for visualizing story structure--and when to break away from traditional storytelling forms
   • Character relationships and interactions as the basis of every strong plot—no matter the form or genre
   • Rising and falling tension that pulls the audience through to the climax and conclusion of the story
   • Developing themes as a way to craft characters with depth
Whether you're writing a novel, screenplay, video game, comic, or even if you just like to tell stories to your friends and family over dinner, this funny and informative guide is chock-full of examples about the art and craft of storytelling--and how to write a damn fine story of your own.