Italians of Pittsburgh and Western Pennsylvania (Paperback)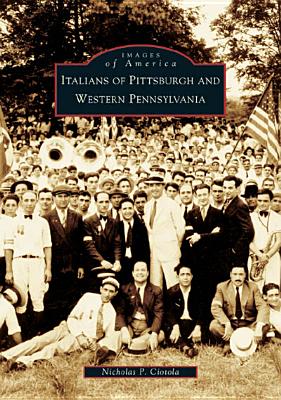 List Price: $21.99
Our Price: $17.59
(Save: $4.40 20%)
In Stock! Click on book for store specific on hands. (Store Pricing Varies From Online Prices)
Description
---
The uplifting story of what pioneering Italian immigrants brought to Pittsburgh and how they laid a foundation for future generations to build on and preserve.
By 1930, one out of every six Pittsburgh residents was an immigrant. More came from Italy than from any other country in the world. Drawn by chain migration and the prospect of work in coal mines, steel mills, railroads, and other local industries, Italian immigrants contributed greatly to the growth and development of western Pennsylvania and endowed the region with a rich and vibrant ethnic culture that has endured to the present day.
In this unprecedented volume, nearly 200 photographs collected from Italian-American families still living in the Pittsburgh region illustrate aspects of the Italian immigrant experience in western Pennsylvania, including work, community, leisure, religion, and family life.