Panther Pride:: University of Pittsburgh Men's Basketball (Images of Sports) (Paperback)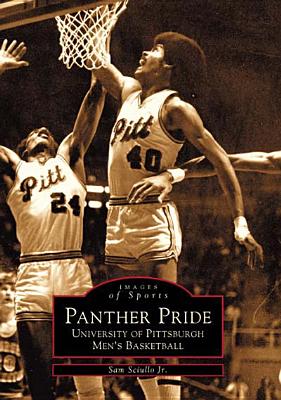 List Price: $21.99
Our Price: $17.59
(Save: $4.40 20%)
No longer available to order.
Description
---
The University of Pittsburgh first fielded an intercollegiate basketball team in 1905, but an entire generation of fans has only heard or read about a small number of these colorful and outstanding players. An invitation to join the prestigious Big East Conference in 1982 opened the eyes of the nation to Panther basketball. Continuing a tradition of growth and excellence, the 2001-2002 Panthers again put University of Pittsburgh basketball on the map. Picked by the league coaches to finish sixth in the seven-team Big East Conference's West Division, Ben Howland directed the team to an overall record of 29-6, earning the Panthers the West Division regular-season championship. The Panthers then advanced to the Sweet Sixteen of the NCAA Tournament for the first time in twenty-eight years.
Panther Pride: University of Pittsburgh Men's Basketball is the pictorial history of Pittsburgh's basketball program, before and since the Big East Conference. Well before Dr. Roy Chipman, there was eccentric Doc Carlson. Long before All-American Charles Smith, there was Charley Hyatt. Twenty-eight years before Brandin Knight led his team to the Sweet Sixteen, Billy Knight led another remarkable Panther squad to the Elite Eight. From Motor Square Garden in East Liberty to the Pitt Stadium Pavilion and Fitzgerald Field House in Oakland, Pittsburgh basketball teams have provided their fans with exciting victories and heartbreaking defeats for close to a century.