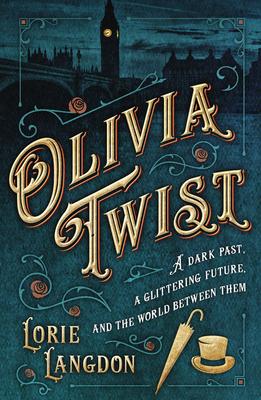 List Price: $18.99
Our Price: $15.19
(Save: $3.80 20%)
Out of Print - Unavailable
Description
---
Olivia Twist is an innovative reimagining of Charles Dickens' classic tale Oliver Twist, in which Olivia was forced to live as a boy for her own safety until she was rescued from the streets. Now eighteen, Olivia finds herself at a crossroads: revealed secrets threaten to destroy the "proper" life she has built for herself, while newfound feelings for an arrogant young man she shouldn't like could derail her carefully laid plans for the future.
Olivia Brownlow is no damsel in distress. Born in a workhouse and raised as a boy among thieving London street gangs, she is as tough and cunning as they come. When she is taken in by her uncle after a caper gone wrong, her life goes from fighting and stealing on the streets to lavish dinners and soirees as a debutante in high society. But she can't seem to escape her past ... or forget the teeming slums where children just like her still scrabble to survive.
Jack MacCarron rose from his place in London's East End to become the adopted "nephew" of a society matron. Little does society know that MacCarron is a false name for a boy once known among London gangs as the Artful Dodger, and that he and his "aunt" are robbing them blind every chance they get. When Jack encounters Olivia Brownlow in places he least expects, his curiosity is piqued. Why is a society girl helping a bunch of homeless orphan thieves? Even more intriguing, why does she remind him so much of someone he once knew? Jack finds himself wondering if going legit and risking it all might be worth it for love.
Olivia Twist is a jacketed hardcover with decorative embossing.